The number of things that have been connected by IoT, have long ago surpassed the number of people existing on this planet. And very soon, the technological world will connect and automate our worlds beyond imagination. The human API will accentuate further with the help of AI-driven intelligent insights.
In 2020, we are bound to get subjected to most of the technologies listed below which will transform our lives for the better.
5G
With Intel/ HP/ Lenovo/ Dell partnership, the 5G network is predicted to come live soon in the coming year. The current 4G broadband cellular network which has been supporting our smartphones, tablets and laptops would be replaced by a speed which can even surpass a Gigabit Ethernet connection which means there is a lot more capacity to power up thousands of connected devices. The communications will be so fast that they will become almost real-time. With greater network stability, businesses will be able to meet their demands beyond expectations.
Multi-Experience Environment
With smart wearables, automobiles, and consumer appliances and not just headsets, we will soon have an immersive experience which will change the way people think of the digital world. It will stimulate a greater and broader range of human as well as computer senses like heat, cold, humidity, radar etc. The Virtual Reality (VR) / Augmented Reality (AR) / Mixed Reality (MR) is looking forward to including additional stimuli and more responses that will play with technology. As per research, we will be subjected to 70% of this immersive experience.
Additionally, there are more advances to come in immersive platforms which might vertically integrate a stack of immersive hardware and software functionally proprietary to each individual participant, offering better consistency and stability.
Digital Twins
Although digital twins aren't something new and have existed from the beginning of this decade, there has been an exponential increase in the interest and investment in it.
As per Gartner, organizations using digital twins will triple by 2022 which will hugely impact the evolution of Industrial IoT platforms with strong edge intelligence capabilities across various verticals like healthcare, transport, automotive, manufacturing and consumer-oriented applications. Basically, a digital twin is a historical repository of its counterpart which is used for real-time analysis and simulation. And, just not the tangible entities, but these have started representing intangible entities as well like services, processes etc.
Example – General Electric (GE), creates a digital twin for each turbine they produce. Once these turbines are assembled on a windmill or deployed on an aircraft, they report operation status back to GE which is compared with data generated by each unique digital twin for consistency. And any deviation, activates an application to analyze the discrepancy and take necessary action.
Solar Panels
This is one technology which has seen different forms of development in recent years. Thanks to Tesla, we already have them powering our houses but in the coming year, we will also have them integrated onto our car roofs. This will power our cars in an Eco-friendly way. Then we also have solar-powered sidewalks generating clean energy.
Must Read: 7 Must-Know Strategies for Managing Virtual Teams
Drones
As per FAA, around 2 million drones would have been sold only in the U.S which have increased safety by 55%. With a market share of 98%, consumer-grade dominates the non-commercial areas and the top industries for drone job opportunities which include Construction, Agriculture, Insurance, Oil/Gas, Police. These have helped to create a forecast of 100$ billion market by 2020. Drones had the greatest impact on the security industry. Currently, drones are being used for surveillance, anti-terror operations, border control and searching for missing persons. But these drones are mostly consumer-grade drones which have to be managed or manned by the security teams which are time-consuming and potentially dangerous in many ways.
However, in the coming year, our security forces will have autonomous drones powered by AI which will help them meet their objectives easily without any need for continuous operation. This will enable them to focus on the situation effectively. Thus, the coming year is going to witness a widespread escalation in the adoption of drones that will be connected and powered by the AI.
Augmented Analytics
Many business enterprises have already adapted augmented analytics like Chevron Corp who was first to adopt Google's Cloud Auto ML(Machine Learning) technology.
This technology assists users with less machine learning expertise to build and train analytical models. Just not that, in the coming year, this high-end technology is going to work in collaboration with the power of automation.
One of the experiments on a predictive software has already shown its magic. The Tableau software which has a recommendation engine has developed clustering algorithms assisting users to group related datasets together into their data preparation tool. And it's also trying to use the NLP (Natural Language Processing) technology to help business users ask for required data and its analytics without the help of any data scientist.
Hence, as per a recent research by Gartner, the analyst house highlighted that augmented data preparation, natural language query & narration, visual-based data discovery and automated advanced analytics will be so extensively used that they will be included in 90% of the connected products and applications
Privacy
With more and more digital security tools being available, 79% of US online adults are already using them to safeguard their digital information. Time has arrived when privacy would be better for consumer-driven economies. Ecommerce would no longer be able to trade the consumer analytics like user online behavior to manage their festive shopping deals. Gartner Vice President, David Cearley also clearly stated that the backlash for using a consumer's personal information will only increase more if they do not proactively address it in the coming times. Hence, 2020 will be a year of consumers challenging the e-commerce giants in terms of data security. We will have more and more privacy enforcers.
Just not that, privacy is not the concern for only online shoppers but for students as well. The way eCommerce sites collect different types of information to better their services, many colleges and universities across the globe are almost doing the same for students. With cell-phone towers springing up like mushrooms and wifi becoming the next most important utility, many activities of a student are being monitored continuously. Right from their usage of a specific laptop to the amount of time spent in a particular location in the campus to their retention, various types of information is collected without any consent or knowledge. Some of the student advocates have taken this issue with the respective authorities to work things out where the privacy would not be compromised but at the same time, colleges/universities will be able to gather the required information.
There are other trends as well with respect to machine learning, Blockchain, 3D printing in the food industry and boutique manufacturing, smart spaces which would be subjected to major revolutionary technical adaptations and changes. So, let us wait for 2020 to see how things unfold.
Nothing quite spells «fall is here,» like a pumpkin patch outing. With an apple cider in one hand, and an orange gourd in the other, it's one of our favorite ways to welcome autumn. 
Below, nine amazing pumpkin patches all over the country.
Ashland Berry Farm in Beaverdam, Virginia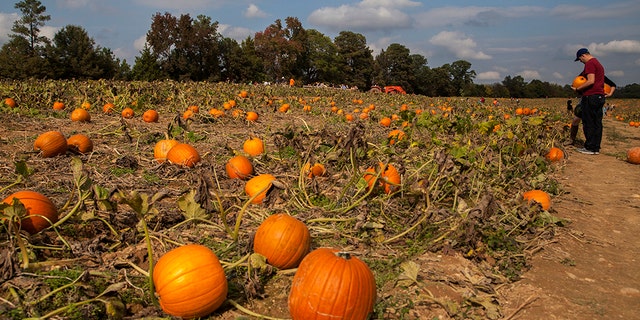 Try the property's doughnut shop as well as the All You Can Carry Pumpkin challenge: You'll take a hayride out to the 30-acre pumpkin patch and grab hold of as many pumpkins as your arms can handle. Take three steps with them and they're all yours for $25. 
If you're into haunted experiences, be sure to check out Terror on the Farm.
Exploration Acres in Lafayette, Indiana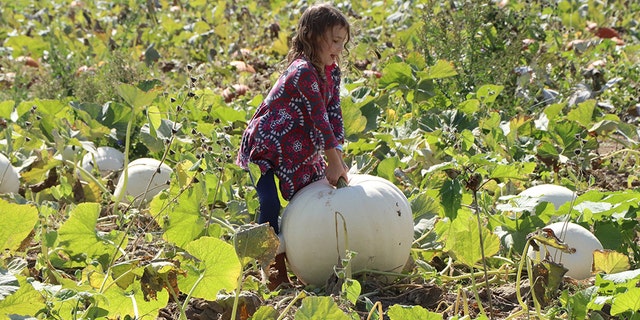 Here, on top of picking a pumpkin from a big and beautiful patch, you can take a pony ride, eat lunch by an open fire pit, take a spin on a pedal car, and fire a three-ear corn cannon salute. Then, the pièce de résistance: Northwest Indiana's largest corn maze, an 18-acre wonderland with 8.8 miles of paths and five mazes. 
Before leaving, embrace your inner kid, or wrangle up your actual ones and dive into a mound of hay. 
THIS IS WHEN YOU SHOULD BOOK YOUR HOLIDAY FLIGHTS
Petaluma Pumpkin Patch and Amazing Corn Maze in Petaluma, California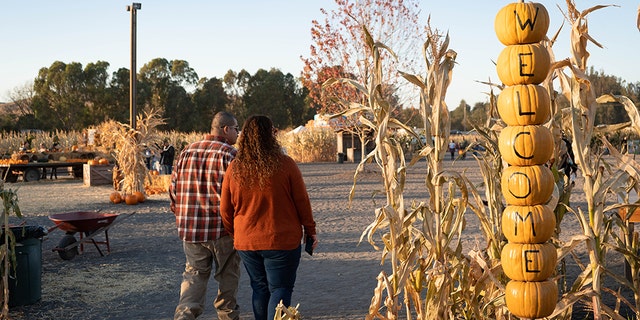 In postcard-worthy Sonoma County, you'll want to fit in a trip to this farm experience (between wine tastings and fall foliage chasing, perhaps?). Here, over 50 varieties of sustainably grown pumpkins by 4th generation Petaluma Farmer Jim Groverman are on offer to pick straight from the vine for all of your cooking and carving (and painting) needs. 
To make your time at Petaluma even more enjoyable, there's also a four-acre corn maze and straw mountain with 500+ straw bales to climb. Kids will go bonkers at the petting zoo, a corn kernel sandbox, pony rides, a carnival fun slide and more.
The Preserve Sporting Club & Residences Hobbit House Pumpkin Patch in Richmond, Rhode Island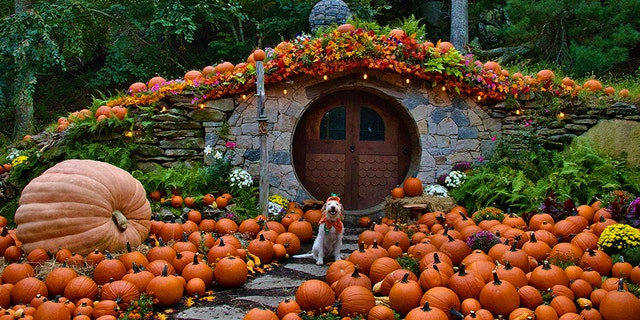 If you're looking to arrange a festive photo shoot, here's a spot where visitors can reserve a half-hour time slot. Check out the Hobbit House and take as many photos as you'd like. Priced at $200 per group (up to four people), the excursion doesn't come cheap, but the setting is outfitted with hundreds of carefully arranged pumpkins inside and out, making it an ideal backdrop for family photos. 
If you'd like to take a bit of the fall magic home with you, you can buy a pumpkin for $20 each.  
HEAD TO THESE ORCHARDS TO GO APPLE PICKING THIS FALL
Studt's Pumpkin Patch & Corn Maze in Grand Junction, Colorado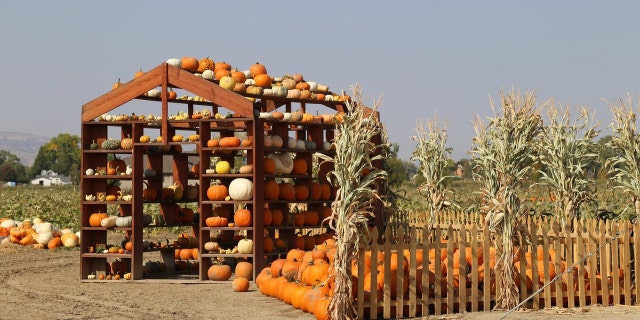 Once you've recovered from the concessions — we're talking homemade pumpkin bread, caramel apples, cotton candy, cookies, popcorn, kettle corn, and apple cider — there's a 12-acre pumpkin patch with 45+ pumpkin varieties to explore. 
After you've selected a pink, red, brown, yellow, white or orange pumpkin to take home, there are massive pumpkin trampolines, pedal cars in a straw bale track with carts for all ages, a zipline, corn mazes, pumpkin bowling, corn cannon target, a barrel train ride, a petting zoo, a horse-drawn carriage hayride, a story trail (read to youngsters while strolling along the path) and more.
HOW TO ROAD TRIP WITH KIDS, FROM PARENTS WHO LIVE IN A BUS YEAR-ROUND 
Pond Hill Farm in Harbor Springs, Michigan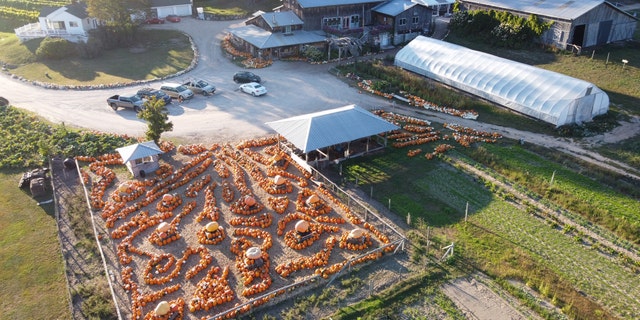 Perched along the scenic Tunnel of Trees route by Lake Michigan, fall welcomes «Pumpkin Weekends on the Farm,» complete with giant pumpkins, pumpkin bowling down the vineyard's hill, apple baseball, pumpkin smashing and a gnome house scavenger hunt through the woods (the mile-long hike leads you to gnome houses and unlocking the secret code gets you a prize). 
For grown-up fun, throw back a homemade pizza with farm-grown ingredients on Fridays along with a hard cider, beer or wine from the property's winery or brewery. The grounds also have animals and fish to feed, hiking trails, and a market with canned goods.
CLICK HERE TO GET THE FOX NEWS APP 
Beck's Harvest House in Spokane, Washington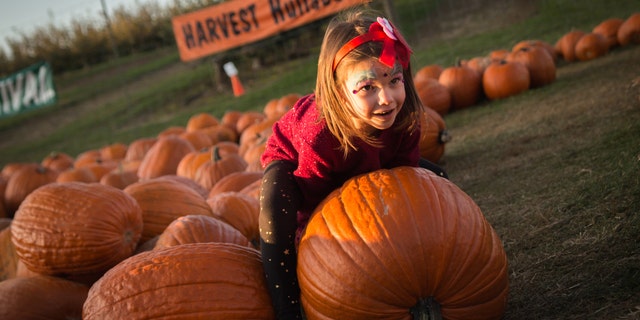 Venture to Beck's Harvest House, a must-see attraction in the Green Bluff collective of family-owned farms — and you'll find yourself at a marvelous fall retreat. Expect a giant corn maze, pumpkin doughnuts, and a chance to pick the perfect pumpkin. 
Through Halloween, there's also live music that we hear pairs really well with their fresh apple cider and sweater weather.
Cheekwood Harvest in Nashville, Tennessee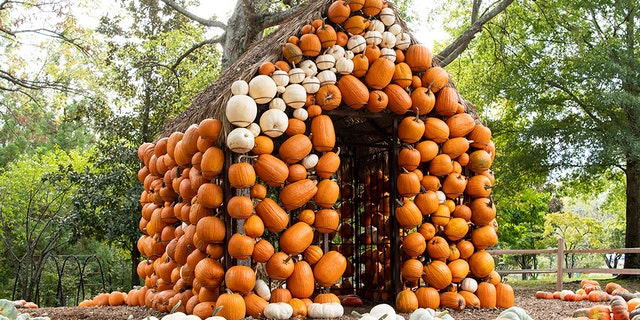 You won't want to miss this annual six-week harvest festival that runs through Halloween, providing fall fun with the «Pumpkin Village» pumpkin patch with two life-sized pumpkin houses, children's art activities, live music, food trucks, and more. 
There's also a beer garden and art and garden workshops for adults. In the Turner Seasons Garden, swing by to see this year's visual artist-themed scarecrows for a feast for your eyes. Frida Kahlo and Jackson Pollock fans definitely won't want to miss journeying to Cheekwood.
CLICK HERE TO SIGN UP FOR OUR LIFESTYLE NEWSLETTER 
Fifer Orchards Pumpkin Patch in Camden-Wyoming, Delaware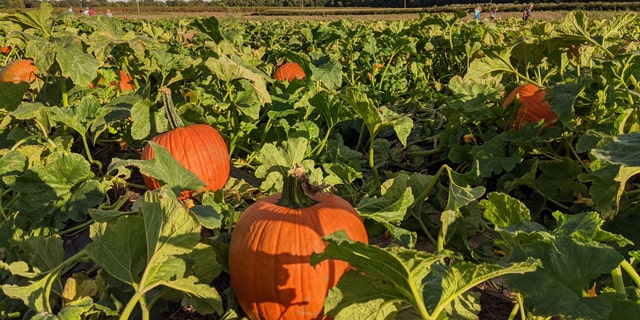 It's a U-Pick oasis at Fifer Orchards, where in addition to moseying around the pumpkin patch, you can take on the six-acre corn maze — this year's theme is Scooby-Doo — or head to the park or hop on a tractor train ride with little ones. 
When all is said and picked, sip on some apple cider slushies and spoon up the homemade ice cream, before buying a pack of apple cider donuts for the road. 
Kids playing 'Squid Game' on playground with hitting, kicking, schools warn
Some students are reportedly kicking or hitting other children as part of the 'elimination' portion of the 'Squid Game'
Children are reportedly playing their own version of the violent Netflix series «Squid Game» on the playground at school. 
«Squid Game» — Netflix's «biggest series launch ever» — tells the story of 456 people who have dire financial troubles and participate in a series of children's games such as «Red Light, Green Light» in the hopes of winning a massive cash prize. However, the penalty for losing is a brutal death. 
The Korean horror series debuted on Sept. 17 and has already become a massive hit, including among children, according to reports.
SCHOOL SHOOTINGS: CAN CLEAR BACKPACKS KEEP KIDS SAFE? EXPERT WEIGHS IN
Schools around the world are warning parents to monitor what their children are watching amid reports that children are reportedly reenacting «Squid Game» during recess by punishing losers by allegedly harming them.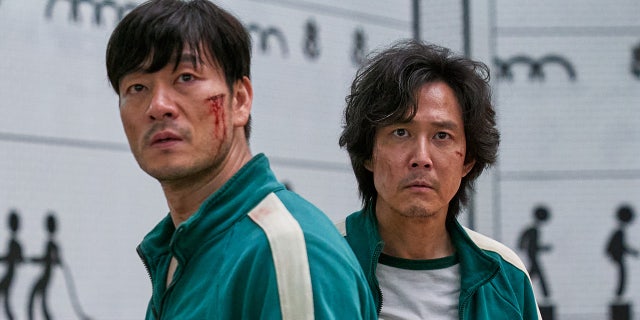 One school in Belgium told parents in a Facebook post earlier this month that children were punching kids who were losing the games. 
«We are very vigilant to stop this unhealthy and dangerous game,» the translated post to parents said, in part. «We rely on your support and collaboration to raise awareness of the consequences this can bring about!»
HOW TO PROTECT YOUR KIDS FROM DANGERS OF SOCIAL MEDIA, ACCORDING TO A GEN-ZER
Meanwhile, at Bay District Schools in Florida, similar incidents are happening. 
Last week, the district posted a «Safety Update» on Facebook, informing parents that some «Squid Game» content is being made available to children «without the knowledge of their parents.»
«As a result, some children are trying to replicate show scenes at school but what sounds harmless (who didn't play Red Light/Green Light as a kid?) is not actually harmless because the game in the television show includes 'elimination' (death) and we are seeing kids trying to actually hurt each other in the name of this 'game,'» the post said, in part. 
«Please make sure you're aware of the content your children are accessing online and that you talk to them about NOT playing violent 'games' at school,» the post continued. «We don't want anyone to get hurt and we don't want to generate discipline referrals for students who don't really understand what they are re-enacting.»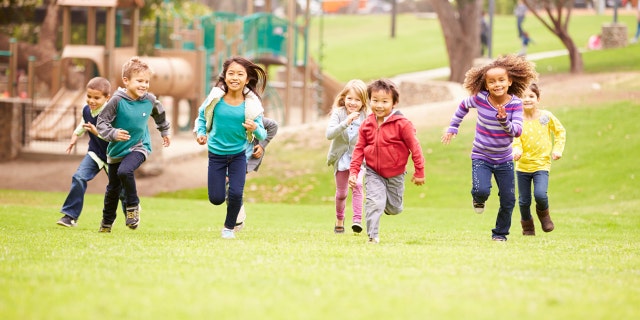 'OLD RETIRED TEACHER' PLEADS FOR KINDNESS AS THE 'NEXT TIKTOK SCHOOL CHALLENGE'
Ilea Faircloth, the principal of Hiland Park Elementary School in Panama City, Florida, and part of the Bay District Schools, told Fox News that students were hitting and kicking each other as the «elimination» portion of «Squid Game.»
However, Faircloth told Fox News that the students weren't basing their hurtful playground games directly after the TV show «Squid Game.» According to Faircloth, the children had also learned about the show through online videos using video game characters reenacting the show. 
«With our younger students, they didn't know it was something they shouldn't be doing,» Faircloth told Fox. 
She said that after school officials became aware of what was going on, they spoke to the children involved and sent out a message to parents.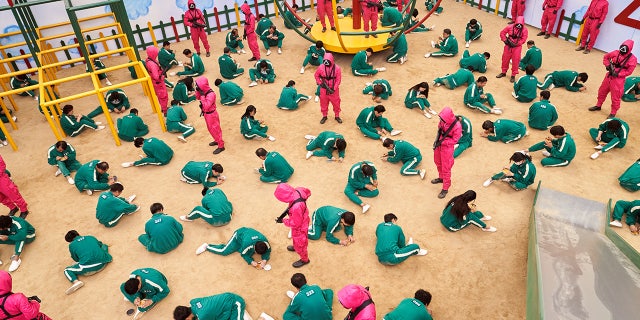 She said she also sent more employees onto the playground for extra assistance, to make sure there would be no further incidents. 
«We just have to be hyper-vigilant at the school level, no matter what age group it is,» Faircloth said.
Faircloth said no child was seriously hurt and since school officials talked to parents, there haven't been any more issues on the playground. 
«We haven't really had another problem since,» Faircloth said. «But, just like anything else, things come in waves and when it comes, we just address it.»
Schools in Northern Ireland, U.K. and Australia have also warned parents about «Squid Game» in Facebook posts.
Earlier this month, the Parents Television Media Council (PTC) Program Director Melissa Henson wrote an op-ed saying that «Squid Game» was being promoted on social media to viewers who are too young to watch the series.
«Netflix should be acting as a gatekeeper to ensure content that is harmful to minors is not being distributed on their platform,» Henson told Fox News, «and that also includes highly sexualized content like 'Big Mouth' and content that might inspire self-harm, like '13 Reasons Why.'» 
Netflix did not immediately respond to Fox News' request for comment regarding children playing «Squid Game» at school. 
According to Nemours Children's Health, children who see violence on television «are more likely to show aggressive behavior, and to fear that the world is scary and that something bad will happen to them.»
The pediatric research nonprofit also said that if children are exposed to violence in the media, it can be confusing for them to understand the difference between right and wrong and can easily frighten younger children. 
According to the nonprofit, the average American child will see 200,000 violent acts on television by the time they are 18 years old. 
Nemours recommends that when kids do watch TV, play video games or go online, parents should consider spending some of that time with their children «as a chance to talk and learn together.»
«Squid Game,» which has been streamed more than 111 million times since it debuted last month, is rated TV-MA for language, violence, sex, nudity, suicide and smoking, according to Netflix. 
Though children are playing their own version of the «Squid Game,» on the playground, adults are also going to «Squid Game»-themed events. 
Fox News previously reported that a real-life «Squid Game» event was hosted in Abu Dhabi last week and another similar event is being planned for Oct. 24.